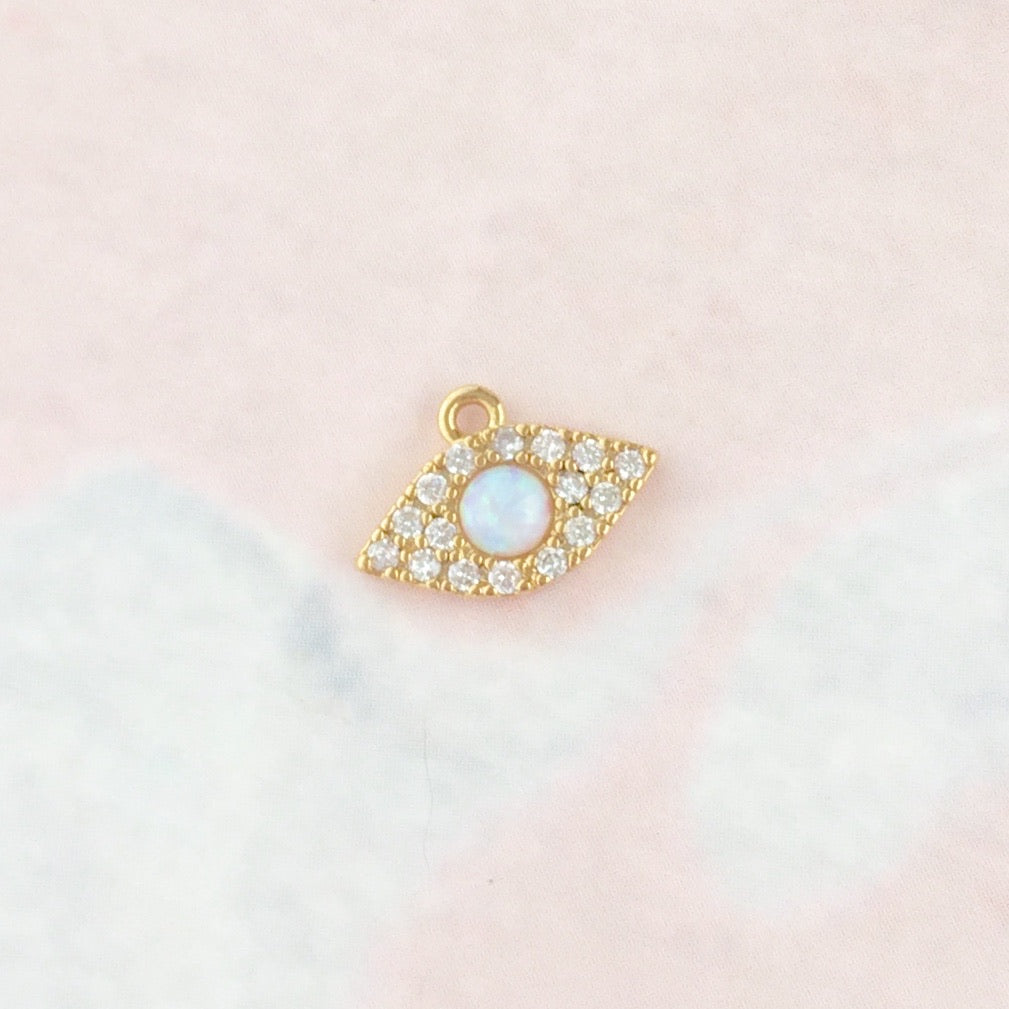 Victory ball charm bracelet from £28+£6 per charm
Build your own gorgeous ball charm bracelet by selecting up to 3 of our stunning Tempest + Queen charms. Handmade in our Surrey Hills studio.
 *Buy 3 Victory ball charm bracelets to create the perfect stack and save £12!* Discount added automatically in shopping cart.
Ball bracelet
6.5 inch 14k gold plated ball bracelet
4mm balls on stretch cord for easy wearing
 Crystal bolt charm
14k gold plated bolt charm with cubic zirconia
12x4mm
Crystal sunburst charm
14k gold plated sunburst charm with cubic zirconia
18x9mm
Crystal star charm
14k gold plated star with cubic zirconia 
Crystal opal evil eye charm
14k gold plated evil eye with cubic zirconia and a central opal
12x8mm
Freshwater pearl charm
freshwater pearl charms are natural products and will vary in colour and shape
Gemstone charm
14k gold plated gemstone in Rose Quartz, Montana Blue or Labradorite Grey
7x5mm
Cotton tassel charm
Cotton tassel available in Ivory, Charcoal, Noir or Khaki
1.5cm
Crystal initial disc charm
14k gold plated disc with cubic zirconia initial
11mm
Zodiac sign
14k gold plated zodiac signs
Keep your jewellery looking lovely by avoiding contact with sprays and lotions, and ensure it's kept clean and dry. 
Recently Viewed